In this series, I share the styles of editors I've come across working the L'Oreal Melbourne Fashion Festival (LMFF).
LMFF 2012 is over but not without this last post in my series on the editors who have been working the festival. Today's installment features none other than Janice Breen Burns, Fashion Editor at The Age.
As a people watcher, when I cover a fashion show, I also observe the audience. I've read Burns' work for some years now and also follow her on Twitter so it was particularly amazing to observe her watching the show, taking notes and tweeting images throughout the festival.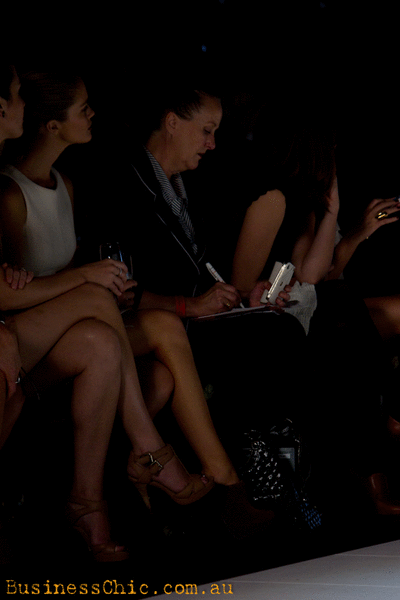 Janice wrote a great article on the growing influence of Australian bloggers which includes a quote from The Vine editor Alyx Gorman whose BusiChic style I shared here.
Follow Janice Breen Burns on Twitter.
Enjoyed the Editor at LMFF series? You may also enjoy seeing the streetstyle photographers who captured your style during LMFF! Check out the BusinessChic Facebook album!