It's Week 14 of the BusiChic Little Black Dress (LBD) Project where I'm wearing a LBD to work once a week for the whole year to share 52 different ways of styling this staple for the office. This week, I'm adding formality with a blazer.
This week I've paired my Bento LBD with Veronique Branquinho blazer from a selection at Paris99, Ginger & Smart belt and Filippo Raphael open-toe heels.
When I first spied the blazer, I instinctively thought that it was too long for my short body frame. However upon trying it on I found that I really liked the long-line silhouette that it creates; something that's new for me as I'd normally opt for a cropped-blazer. Goes to show, always take something unexpected into the changeroom to play with your style a bit!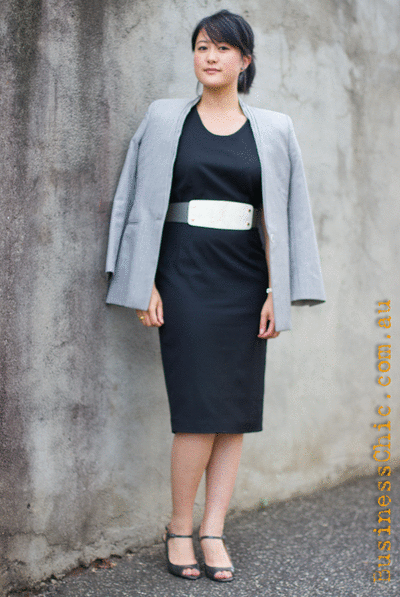 What do you think of my styling of the LBD this week?

We're over a quarter of the way through the year; click here to see how I've styled my LBD for work so far!