In Week 48 of the Little Black Dress project, I style my LBD for Smart Casual day using a denim jacket, ballet flats and a change of hair style!
When I receive emails seeking advice on work attire, it's more about how to dress for the Smart Casual workplace.
"My bosses generally wear thongs and shorts. I'd like to look professional but need to tone things down a little, otherwise I keep getting asked "why are you so overdressed?".
How to navigate that intersection between weekend and work clothes? Well there are a bunch of ways that one can style a LBD to fit into a more toned down workplace. Generally, wear more casual shoes and outerwear like I do in this week's post:
When mixing your weekend casual wear with your work attire, make sure that your clothes are in good condition (no tears, scuffs, discolouration or stains) to optimise the smartness of your casual wear.
One's hairstyle is another way to make a look more casual. I feel like I can get away with some fun plaits on Smart Casual Friday, what do you think? If you'd like a comparison, let's change hairstyles, like so: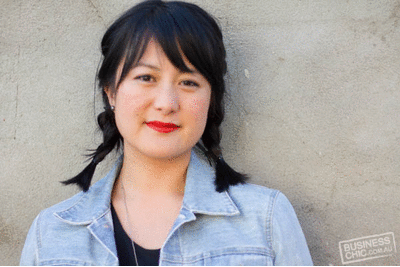 I'm wearing dress and denim jacket by Bento who are still having a great big clearance sale; souvenir necklace, Longchamp bag and ballet flats from Bali.
Oh my there are only four more weeks to go of this project! Are there any styles that inspired you or can you think of any styles that I haven't covered yet?  I'd love to hear from you!
To see other ways that I've styled my LBD for work:  Click here!
Keep up with BusinessChic: Facebook | Twitter | Instagram | YouTube  | Bloglovin'